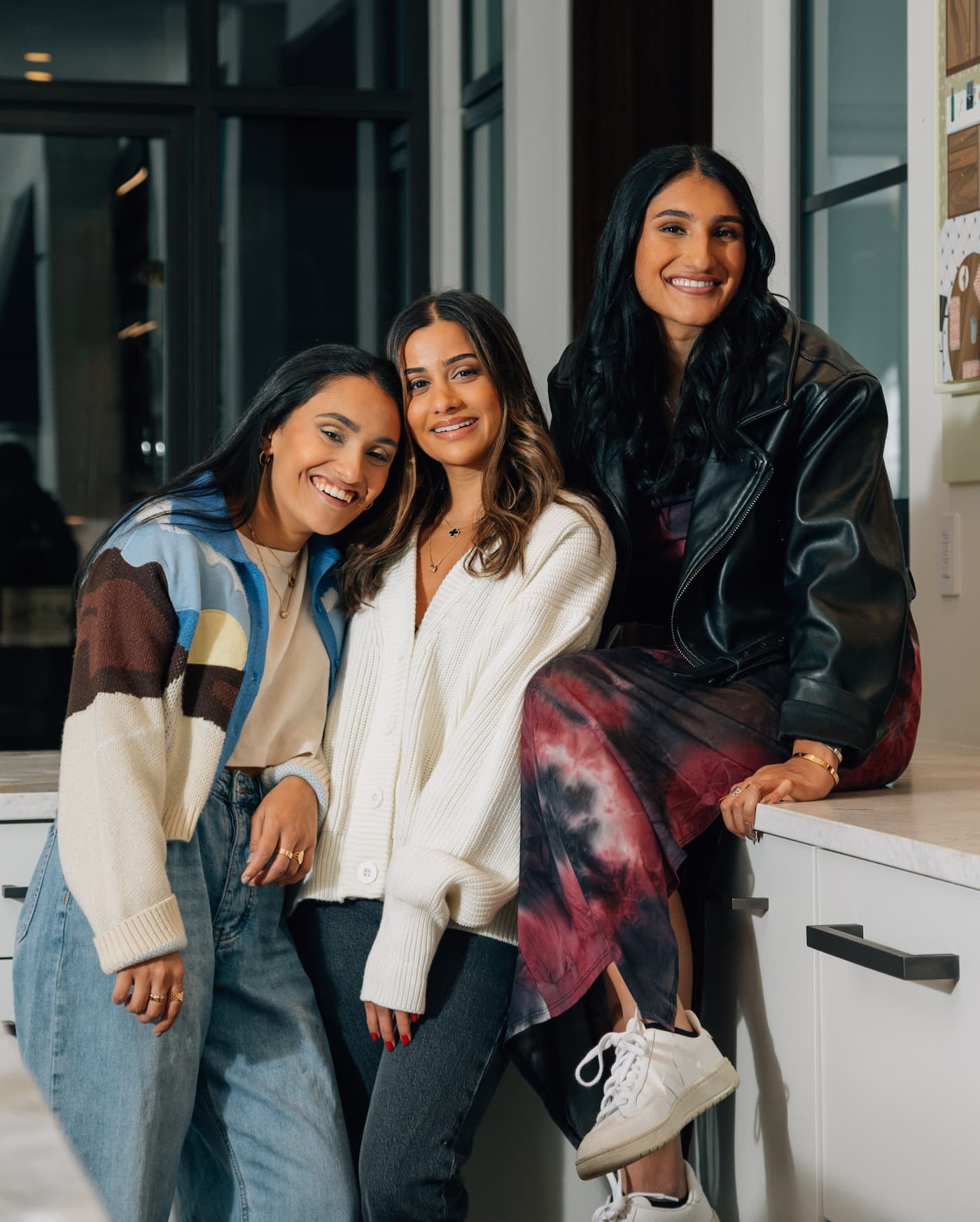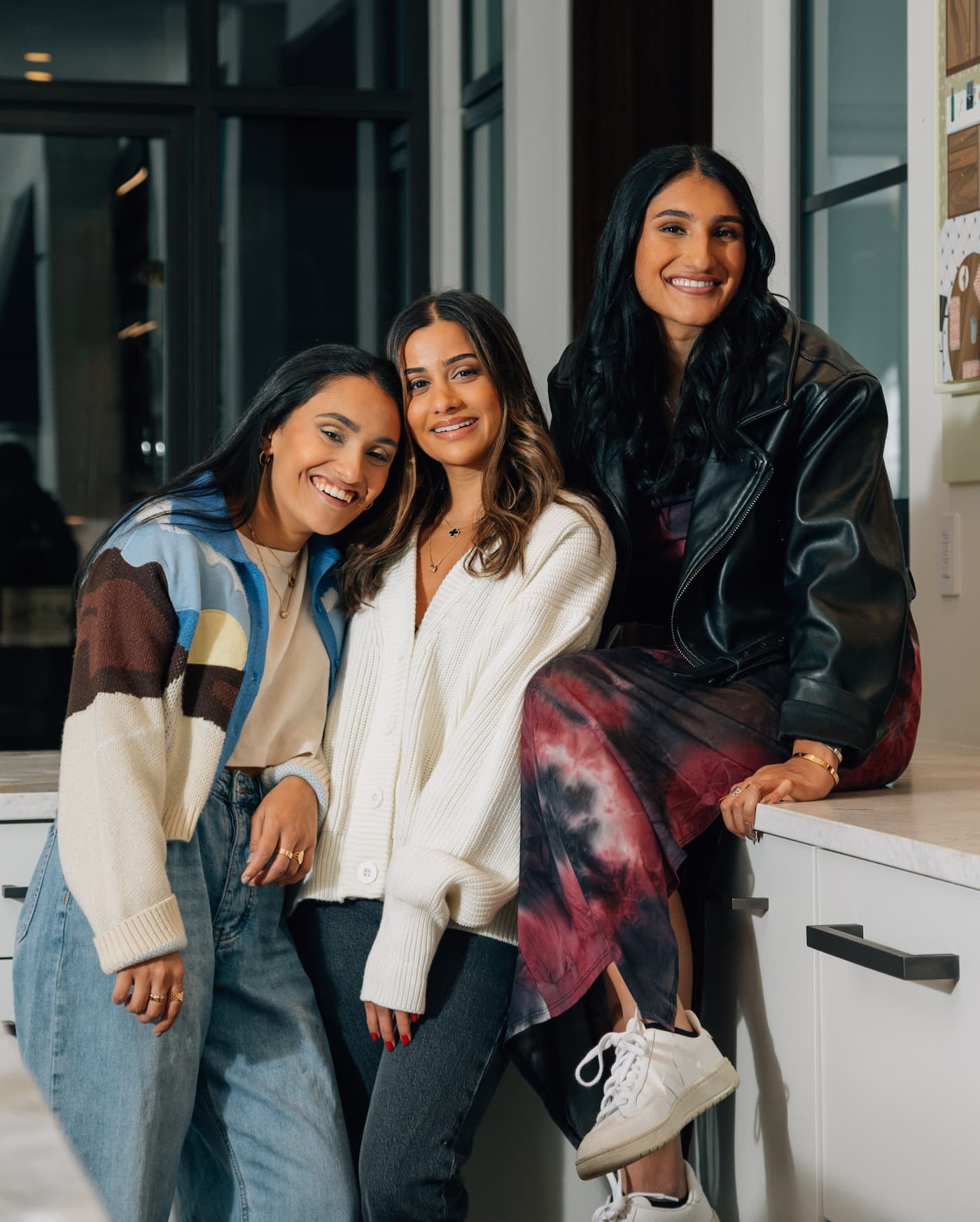 Real Talk.
We're Indian but also American. Imagine that.
Droosh started as a hunch that we couldn't be the only ones calling family members from the Indian grocery store or preemptively panicking when a recipe calls for a zillion ingredients. We're Serena, Sabrina and Savi – and we're here to help you eat better, enjoy more and stress less.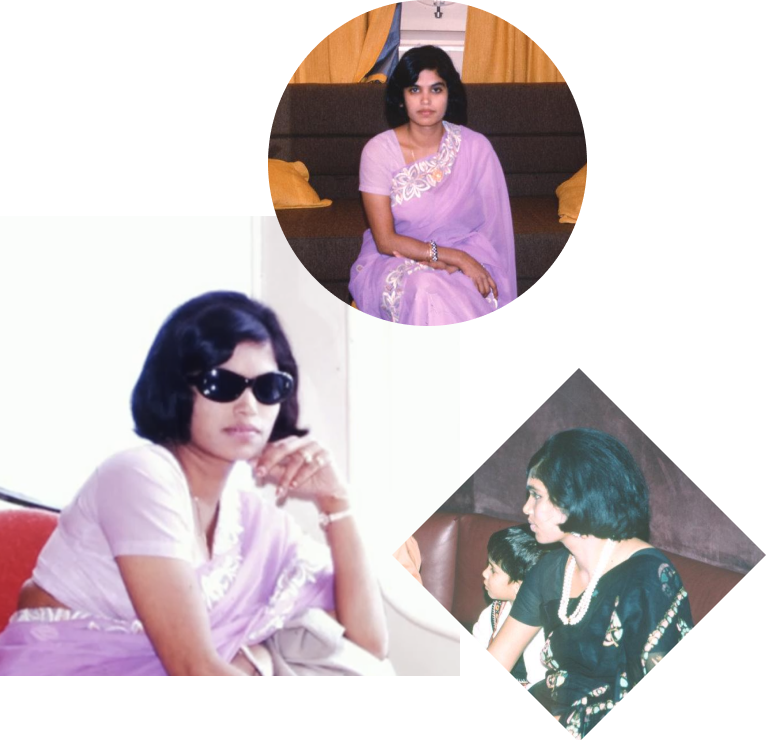 We three cousins grew up in the kitchen with Maa (our dads' mom) chopping, stirring, simmering, tasting and humming right alongside her. And more than the culinary magic tricks we learned, the lessons we took from her applied to so much more beyond the stove, fridge and pantry.


Spend your money on pieces worth investing in rather than wasting money on many items of lesser quality.
Always try to reheat your leftovers on the stove, rather than the microwave.
Protect your peace.
As long as you stay confident you will get what you work hard for.
Get a mini food processor.
Having essentials like lemon juice, chopped ginger, chopped garlic and chopped green chilis will save you so much time.
Droosh is a manifestation of so much of that – food that doesn't compromise flavor, but that's easy enough for even Savi (the non-cook in our trio, sorry the secret's out Savi!), to feel empowered to pull something together that's delish. Something beautiful and fun but endlessly useful.

Thanks to Maa, we've embraced a joyful authenticity that isn't afraid of the big stuff, nor does it sweat the small stuff. We wanna be real: We're not just another pretty online food brand. We are amped to talk about Indian ingredients and culture, whether we're introducing you to it or actually learning from you.

Whether Droosh is an introduction to Indian spices or a sexier version of the plastic baggie from your own grandma's house, we love that you're joining our family too.
There's plenty more on the horizon, but for now we'll meet you in the kitchen.
Choosing a selection results in a full page refresh.
Opens in a new window.