Tart, Refreshing, Funky, Tangy, and Salty
Chaat Party is a tangy, refreshing, goes-with-anything snack topper that adds a festive kick to simple dishes. Chaat comes from the Hindi word for "lick" and this sour, salty blend will have you doing a lot of that. Try it in dips, on sandwiches, over eggs, salads, or dusted atop a big bowl of whatever's-in-season fruit. Serena even adds Chaat Party to her salted margarita rims as it adds a funky twist on a classic marg.
Add to eggs when they're done cooking, or sprinkle a big pinch onto sandwiches, salads and fruit. Mix in with dips, dressings, or cooked potatoes, and give it a nice stir. Chaat Party can be used as a finishing topper to almost any of your favorite snacks and even beverages like lemonade and cocktails; add a bit at first and taste as you go – adding more as you like. Check out The Pinch for more recipes that use the Chaat Party Spice and share your own by tagging @shopdroosh.
Potatoes, dips, salads, popcorn, eggs, fruit, cocktails, toasts, sandwiches.
Black Peppercorns, Asafoetida (Hing), Black Salt, Ginger Powder, Cumin Seed Powder, Coriander Powder, Red Chili Powder, Amchur (Mango Powder)
View full details
Almost entirely sourced from India, our ingredients boast amazing flavor and powerful health benefits. The spices in these nutritious blends are milled to exacting standards to bring out their perfect flavor, then balanced to bring harmony to traditional and untraditional dishes.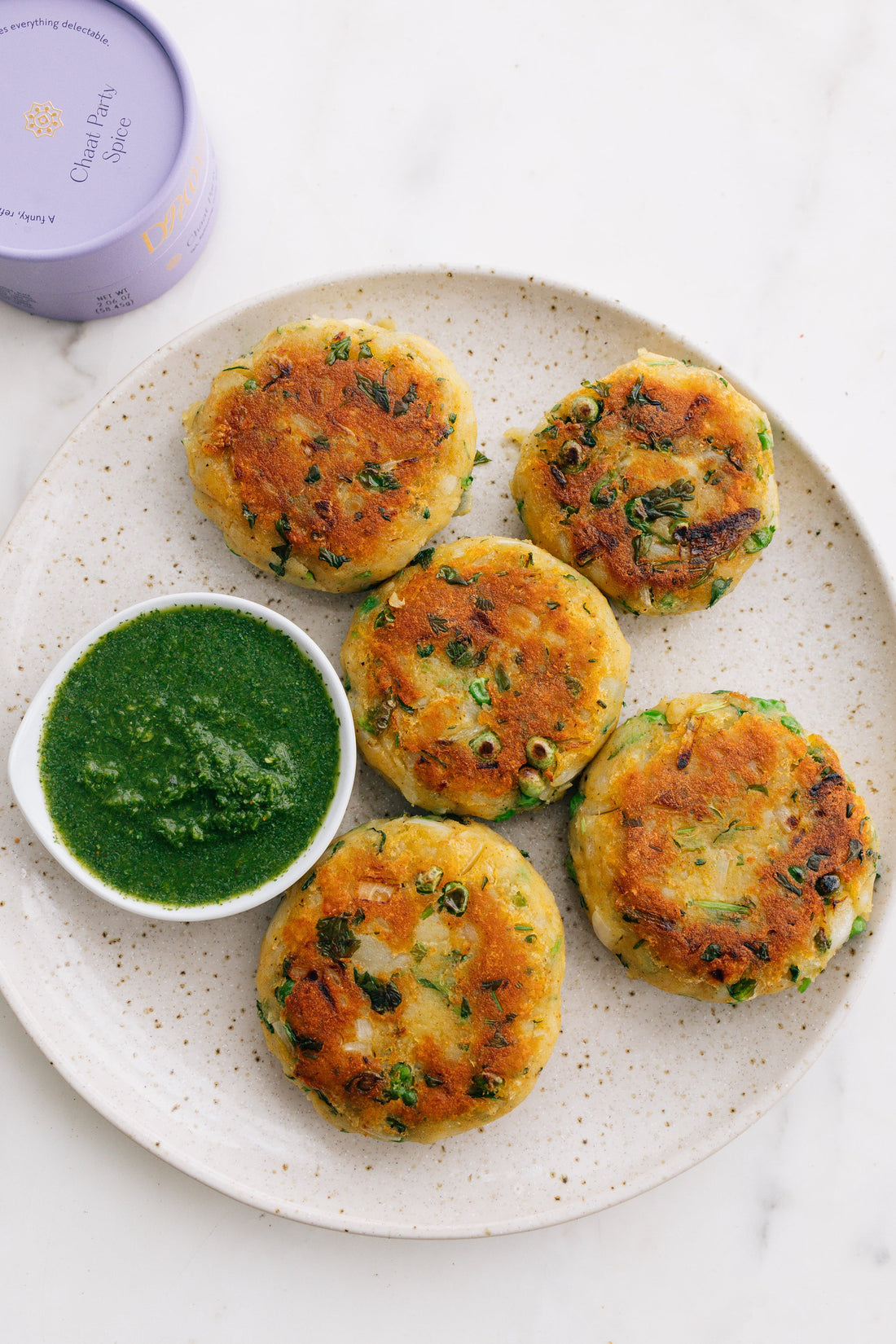 Aloo Patties are a classic Indian street food staple made with boiled and mashed potatoes, herbs, and spices. Shallow fried until crispy and golden brown, these potato patties are perfect...
let's get cooking
Meet the top-shelf ingredients we use in this blend.
Learn more
Black Peppercorns
Black pepper, which comes from the Sanskrit word pippali, was once known as black gold as it has one of the longest histories as a sought-after spice due to its ability to add flavor, act as a preservative, and add heat to a dish.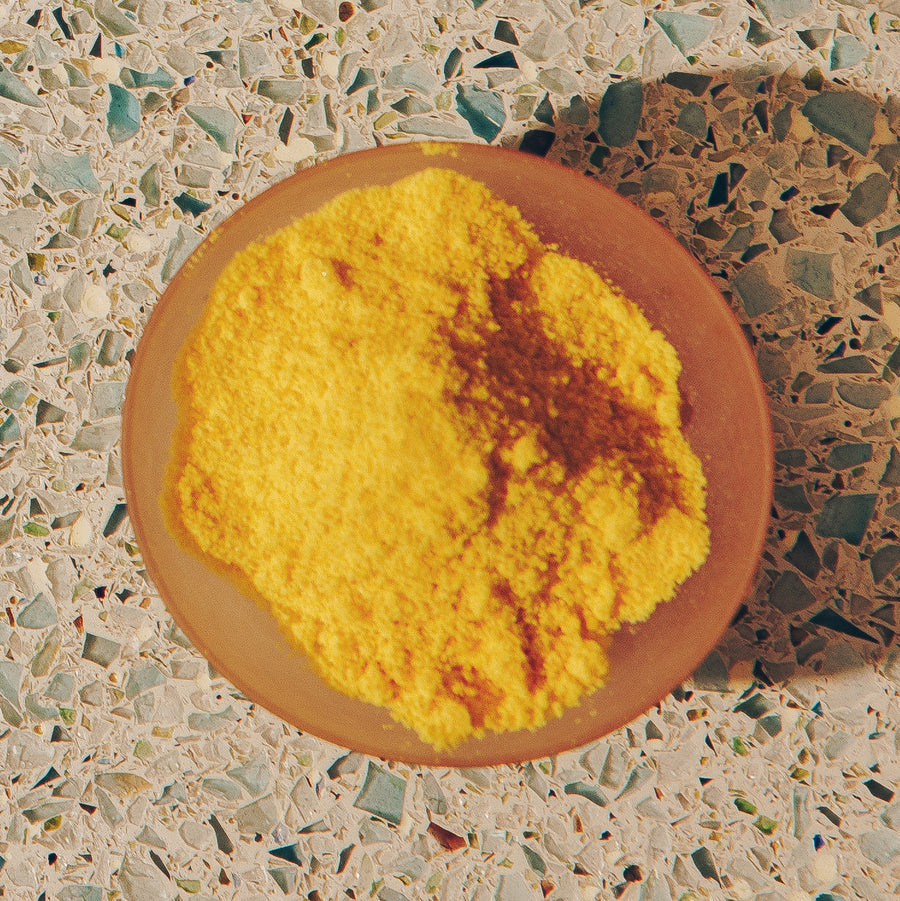 Asafoetida (Hing)
Hing, otherwise known as Asafoetida, is a multipurpose plant resin used both in cooking and as an herbal remedy.
Black Salt
You'd like to think black salt is black right? But it's not, it's pink! The salt rocks are black before they're ground into powder, turning it pink. Black salt is extremely popular in India, especially when used in chaat masala as it adds an umami flavor to cooking.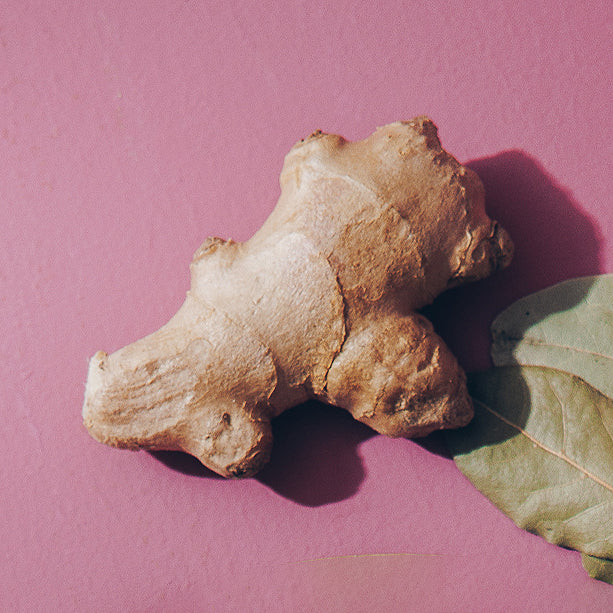 Ginger Powder
Prized by ancient Indian culture, ginger has been used for centuries and is a common remedy in Ayurveda due to its anti-inflammatory properties, in addition to being used to stimulate digestion.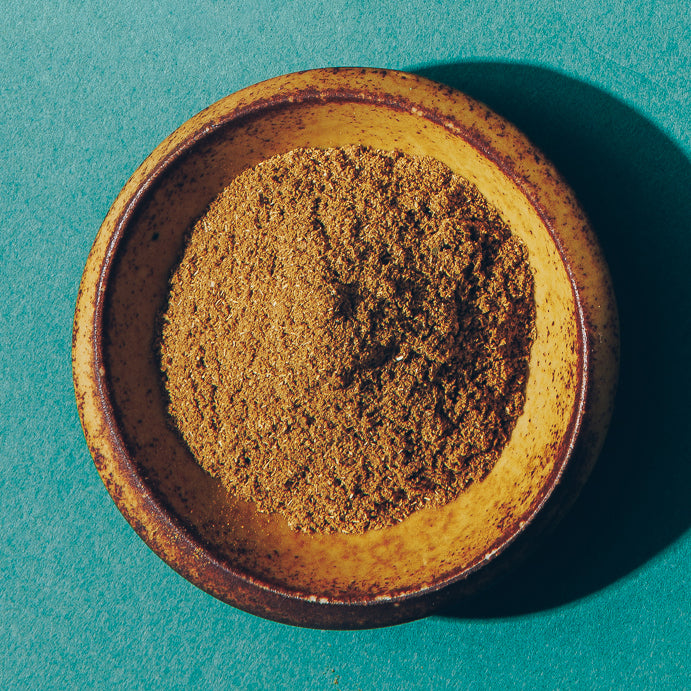 Cumin Seed
This plays-well-with-everything spice is warm, earthy and so damn flavorful that it's a must-have ingredient in every Droosh blend.
Coriander
This spice (which comes from the cilantro plant) is so zingy, refreshing and citrusy that even cilantro-haters like to include in their cooking as it brightens up sweet and savory dishes.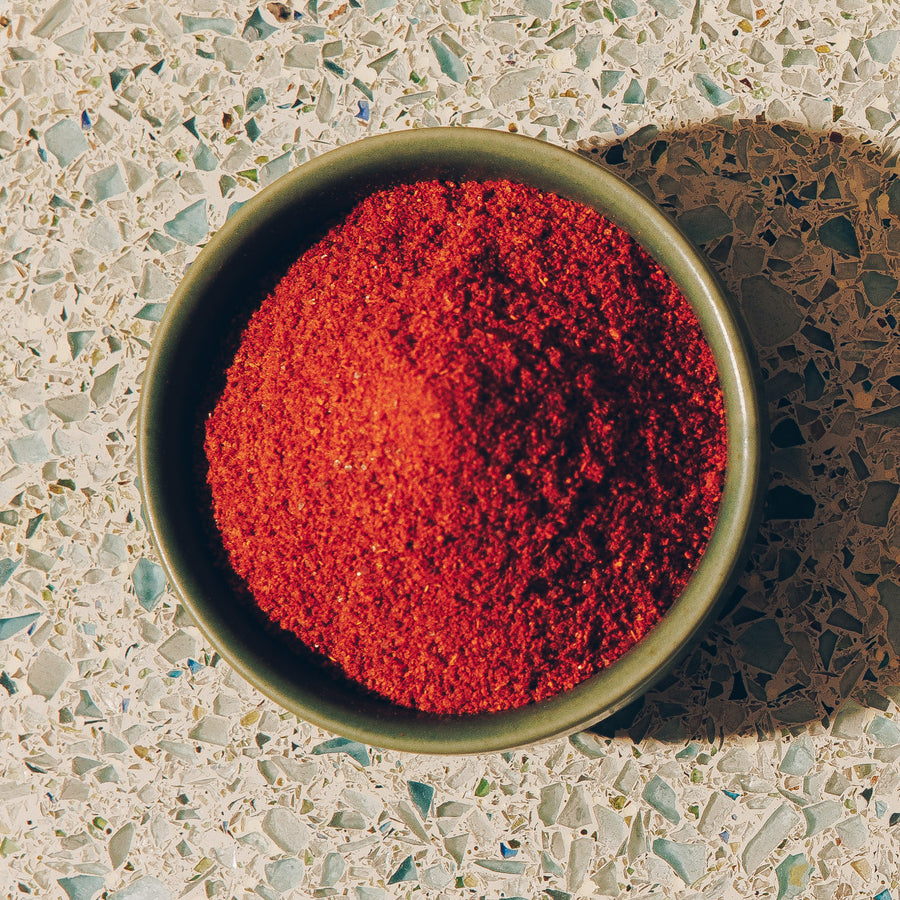 Red Chili Powder
This fiery, hot and vibrant red spice is a go-to in Indian cooking that won't make you sweat, because used in certain amounts it's not actually THAT spicy.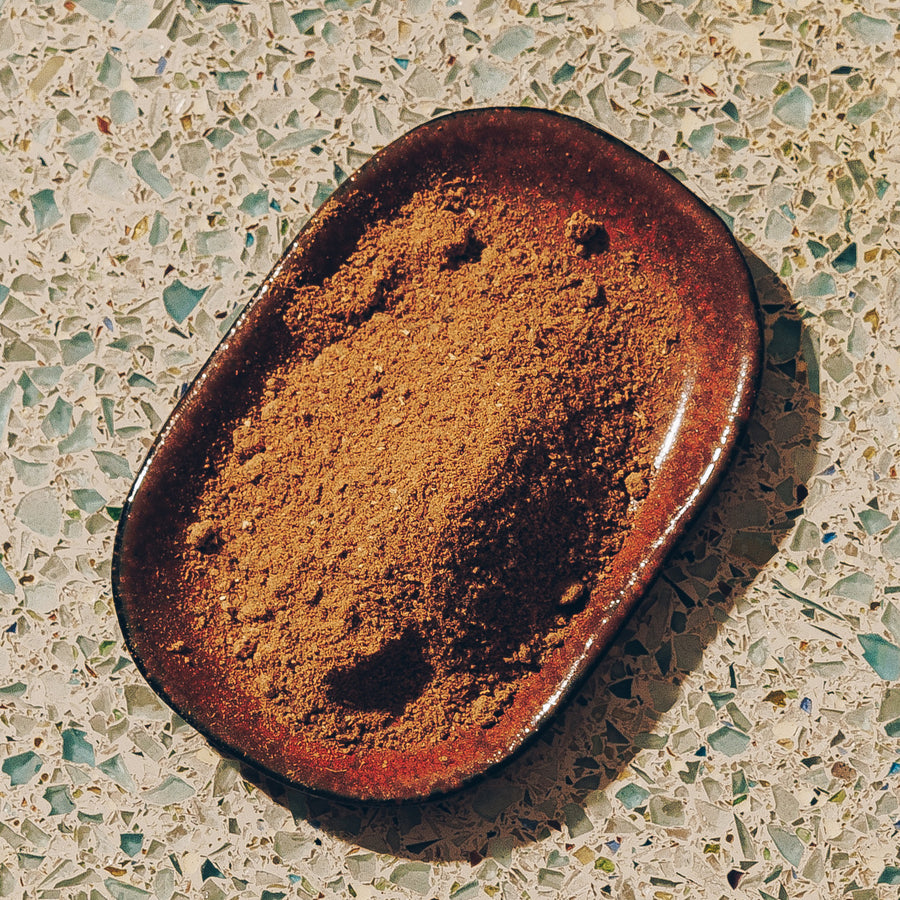 Amchur (Mango Powder)
This sour spice is made from dried, unripe mangoes and adds a tangy, fruity flavor to any dish it's used in.