Spicy, Warm, and Gingery
Packed with traditional Indian flavors but versatile enough to complement all sorts of cuisines, the Everyday Spice mix is a real multi-tasker. Gingery and spicy, this warming blend adds an extra layer of coziness to our favorite comfort foods like veggies, soups, rice, paneer and more.
Savi even adds the Everyday Spice to her favorite Trader Joe's frozen meals like Mexican-style cauliflower rice, and it adds such an elevated flavor to an already made meal! It's truly a pantry staple that you'll find yourself reaching for multiple times a week, whether you're using it in a dish from scratch or warming up a frozen meal.
Add to dishes like veggies, soups and lentils while they're cooking, or sprinkle a hefty dash on a salad before you give it a good mix. Use this as a marinade or dry rub on tofu or paneer. Add a pinch or tablespoon to a pre-made meal or take-out dish that is lacking flavor. Check out The Pinch for more recipes that use the Everyday Spice and share your own by tagging @shopdroosh.
Roasted or raw veggies, lentils, rice, soups, salads, grain bowls, chicken, paneer.
Turmeric, Red Chili Powder, Coriander Powder, Amchur (Mango Powder), Cumin Powder, Asafoetida (Hing), Ginger Powder, Garlic Powder, Himalayan Salt, Black Peppercorns, Garam Masala
View full details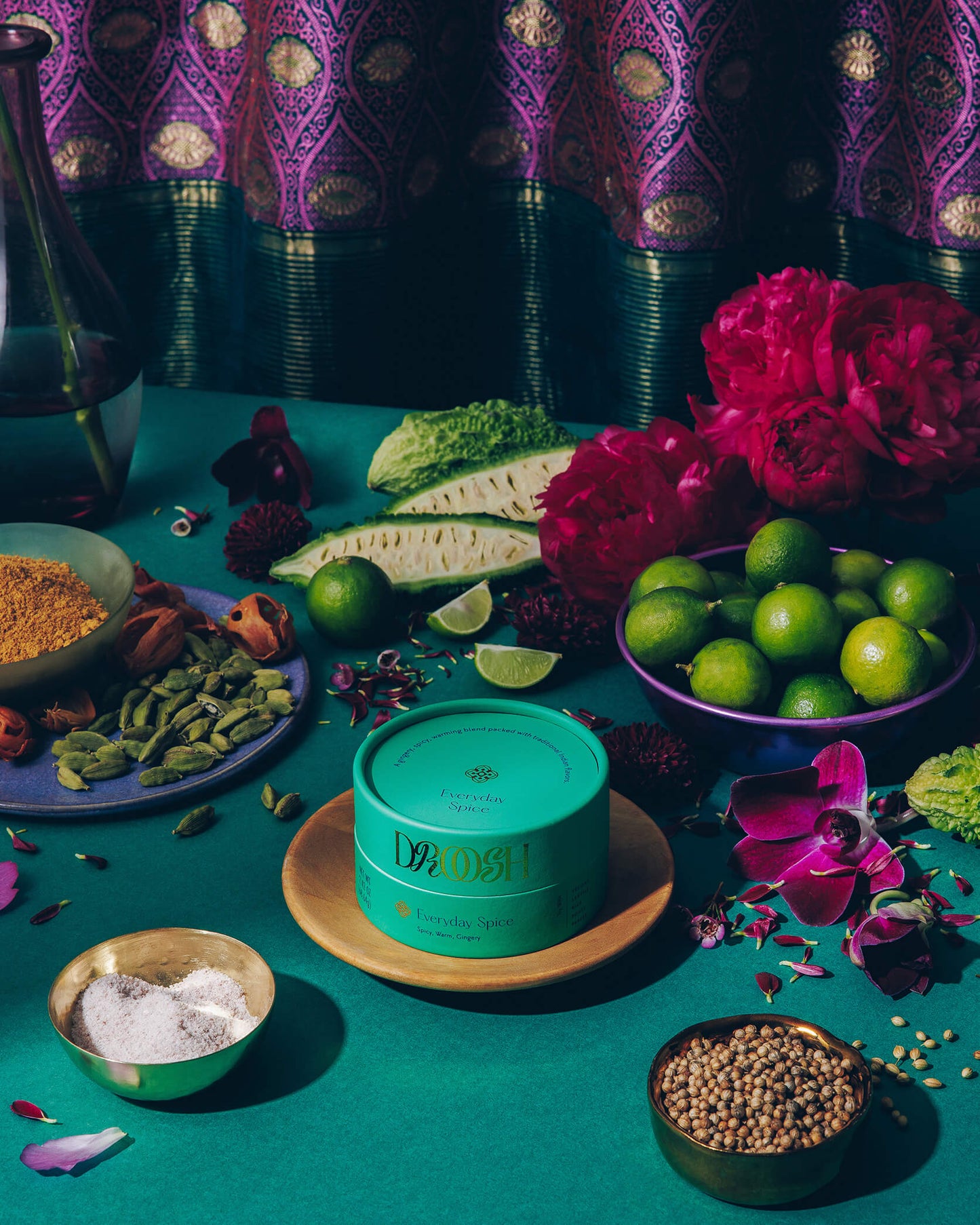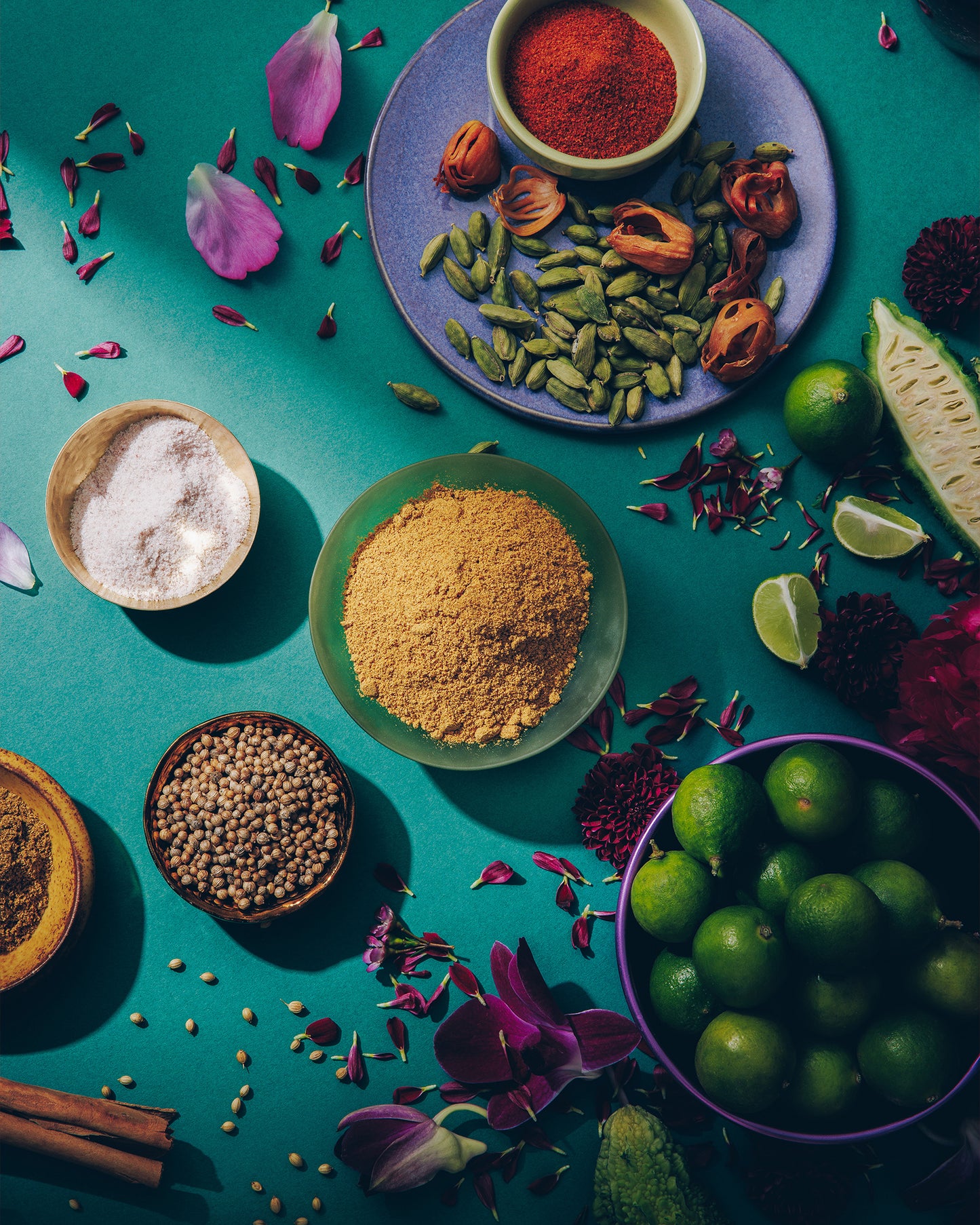 Almost entirely sourced from India, our ingredients boast amazing flavor and powerful health benefits. The spices in these nutritious blends are milled to exacting standards to bring out their perfect flavor, then balanced to bring harmony to traditional and untraditional dishes.
Loaded with veggies like onions, peas, carrots, and potatoes, this classic Indian dish is perfect as a side or main dish.
let's get cooking
Meet the top-shelf ingredients we use in this blend.
Learn more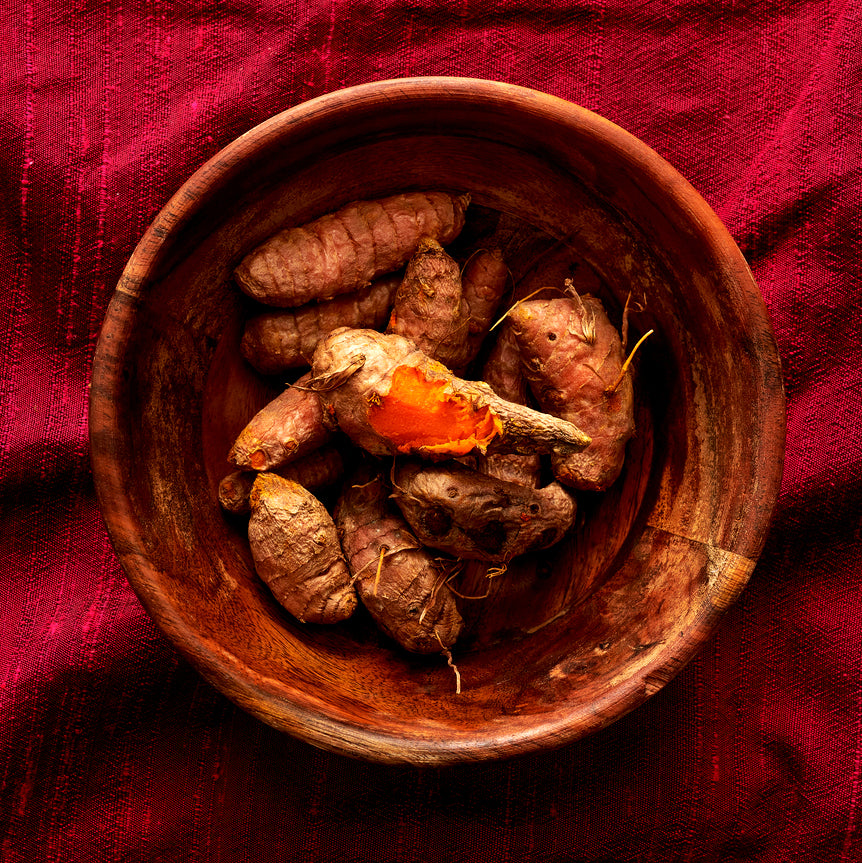 Turmeric
Our favorite nourishing ingredient! Turmeric is bright, bold, and brings an earthy flavor to our blends.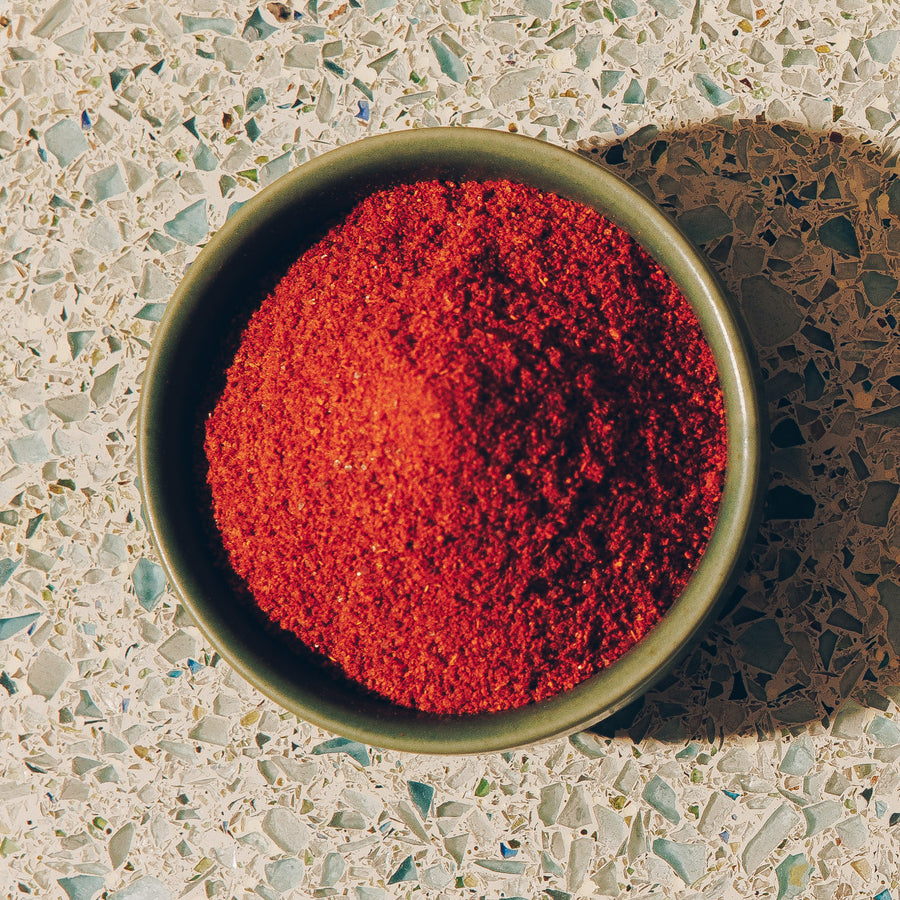 Red Chili Powder
This fiery, hot and vibrant red spice is a go-to in Indian cooking that won't make you sweat, because used in certain amounts it's not actually THAT spicy.
Coriander
This spice (which comes from the cilantro plant) is so zingy, refreshing and citrusy that even cilantro-haters like to include in their cooking as it brightens up sweet and savory dishes.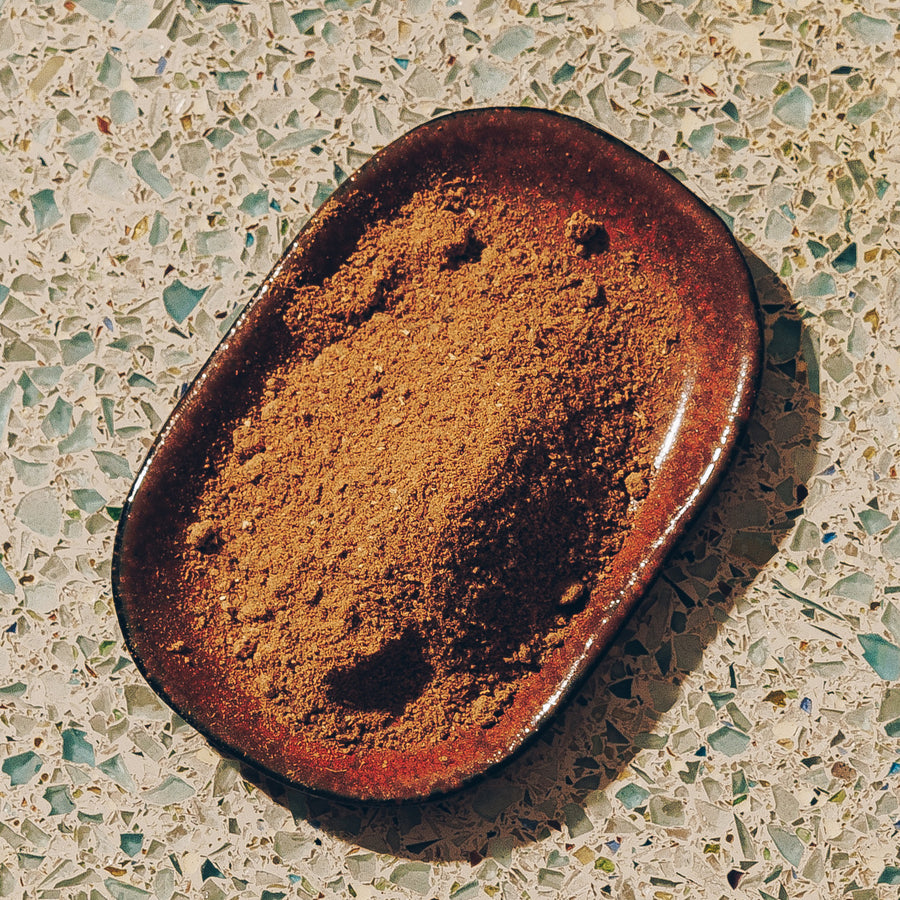 Amchur (Mango Powder)
This sour spice is made from dried, unripe mangoes and adds a tangy, fruity flavor to any dish it's used in.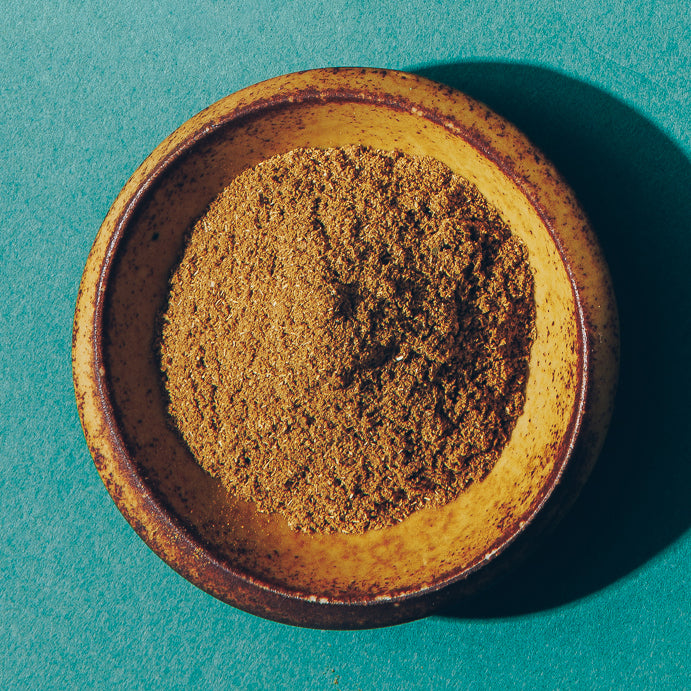 Cumin Seed
This plays-well-with-everything spice is warm, earthy and so damn flavorful that it's a must-have ingredient in every Droosh blend.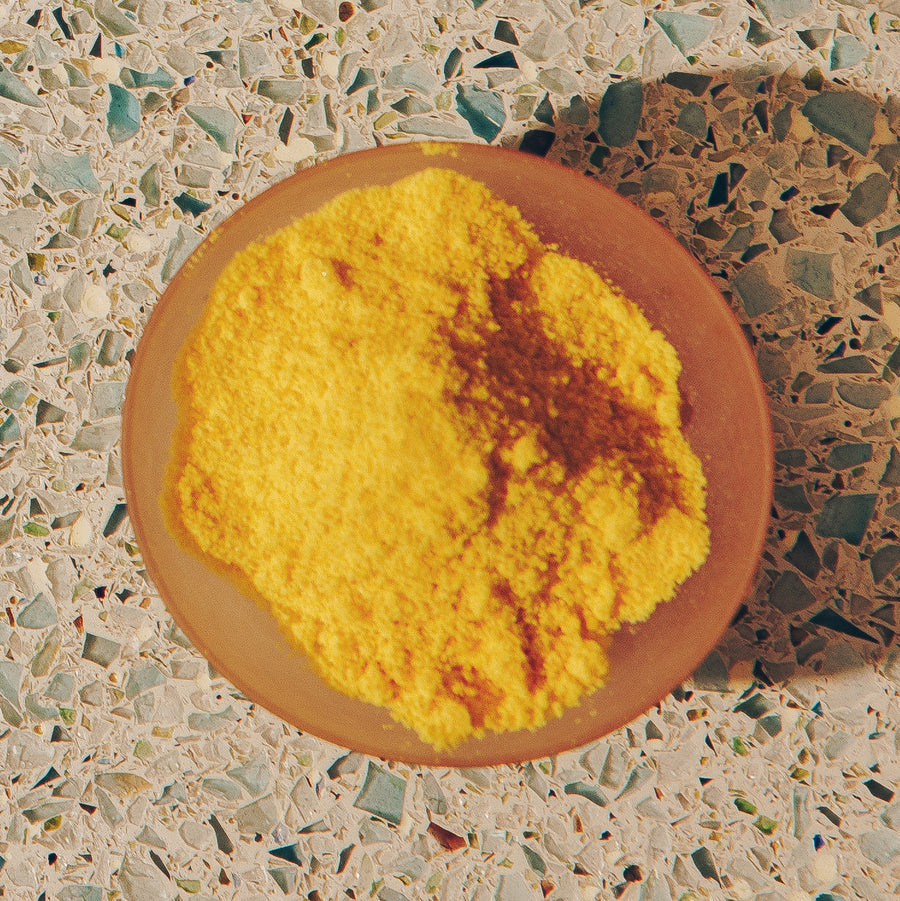 Asafoetida (Hing)
Hing, otherwise known as Asafoetida, is a multipurpose plant resin used both in cooking and as an herbal remedy.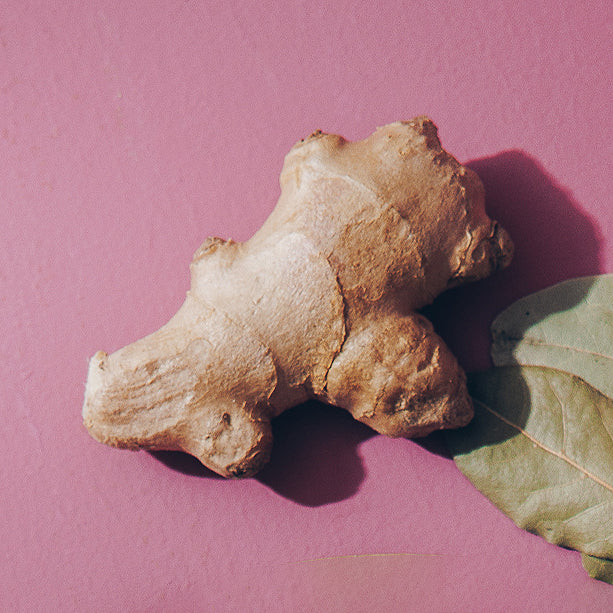 Ginger Powder
Prized by ancient Indian culture, ginger has been used for centuries and is a common remedy in Ayurveda due to its anti-inflammatory properties, in addition to being used to stimulate digestion.
Garlic Powder
We love to say there is never too much garlic. Not only is garlic a true staple in our cooking, we love that garlic has so many powerful health benefits.
Himalayan Salt
Harvested under the Himalayas in Pakistan and densely packed with minerals, adding Himalayan salt is one of the healthiest ways to add a salty and elevated flavor to our blends.
Black Peppercorns
Black pepper, which comes from the Sanskrit word pippali, was once known as black gold as it has one of the longest histories as a sought-after spice due to its ability to add flavor, act as a preservative, and add heat to a dish.
Garam Masala
This warming spice improves circulation, supports blood sugar regulation and has oodles of antioxidants.